Sidekick Ai helps you schedule meetings.
Scheduling software that is built smarter with AI and language processing. Enough fancy words, simply put we help make scheduling easier.
Sign up with Microsoft
Sign up with Google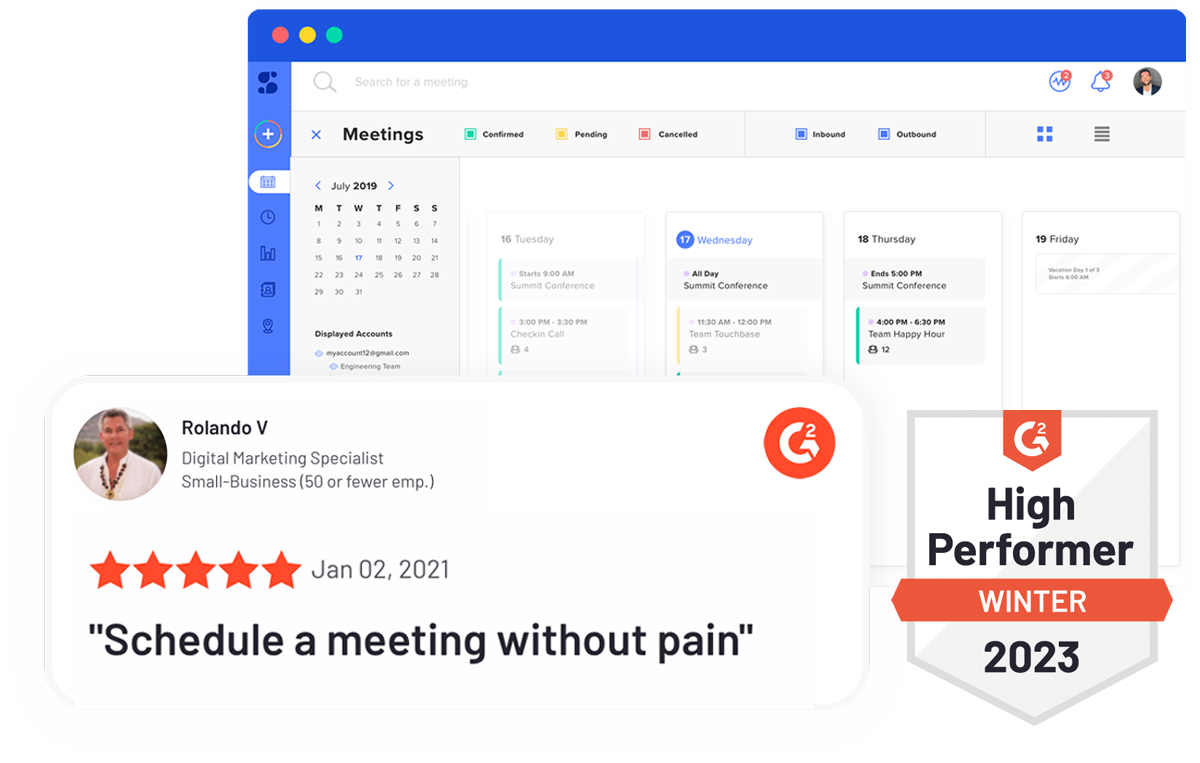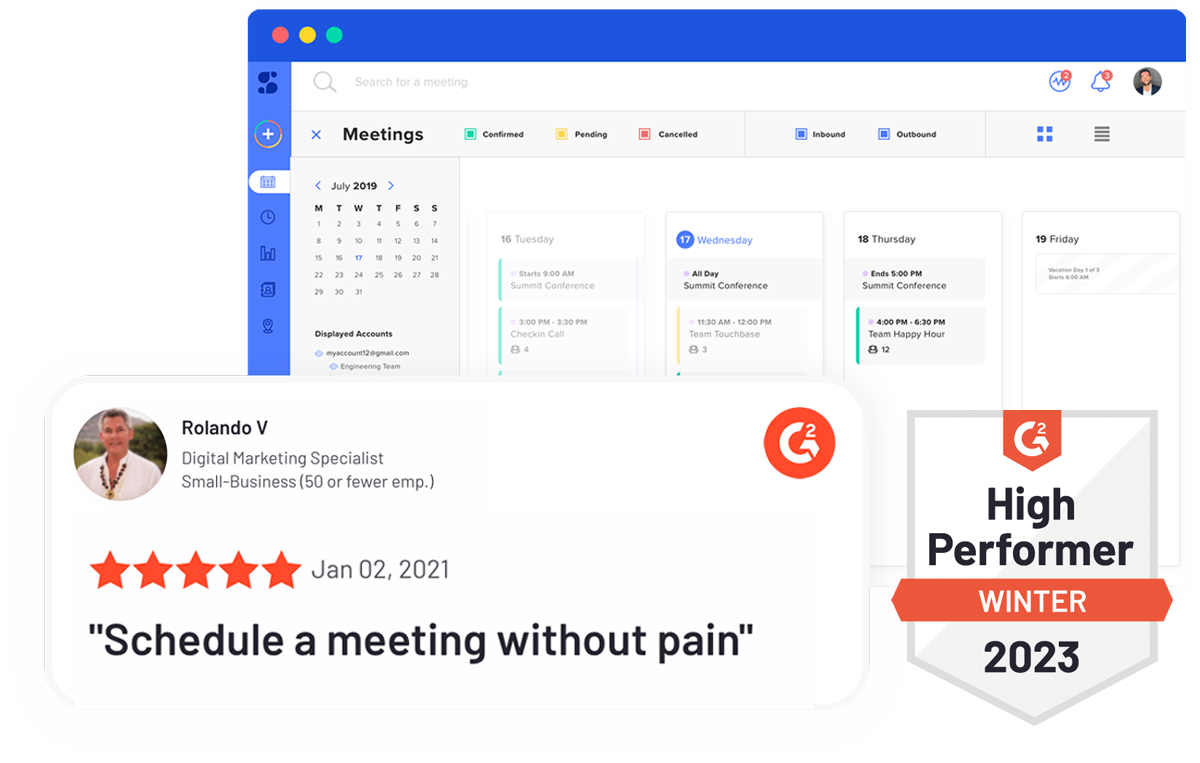 Sidekick Ai has partnerned with Sembly Ai
This is how Sidekick helps you schedule meetings
 You can choose how you want to schedule meetings with Sidekick. We currently offer three main ways to schedule: Scheduling Pages, Forward to Schedule and Sidekick Scheduling.
Schedule a meeting via email with a simple email forward
This scheduling feature allows you to simply forward over an email to Sidekick and it handles the rest.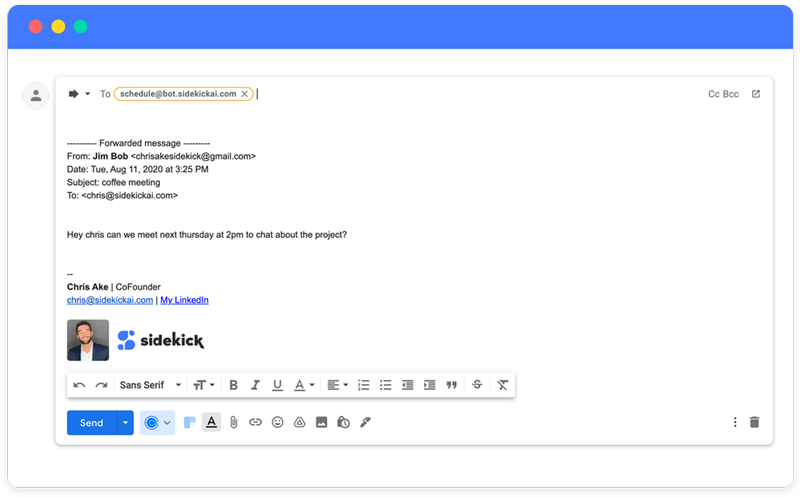 Easily schedule meetings with Scheduling Pages
Quickly setup a scheduling page with Sidekick and start booking meetings. We offer users the ability to create individual and team pages.
Have your Sidekick find the best times to meet
Sidekick scheduling works really great with other Sidekick users to instantly find a time that works for everyone. You can also schedule with non Sidekick users.
Easily integrate your favorite tools with Sidekick
Schedule your meetings with some of the most popular tools. Book a virtual meeting with Microsoft Teams or connect your Google Calendars to allow Sidekick to find the best times.
Team scheduling is even easier
Team Pages is a great way to schedule a meeting with multiple people on your team connected to Sidekick Ai. One great use case would be if you have clients who want to meet with certain teams at your company, just send the clients a Team Page to schedule. 
Or another great use is having a partners meeting. Send out your Partners Team Page to people who want to schedule with you.
Remove Sidekick Ai Branding
We do not offer "full white label" yet, but you can remove the Sidekick Ai branding when scheduling meetings. This is a paid feature
Stay productive, let Sidekick do the work
We are confident you will love Sidekick. We offer multiple ways to book meetings and Sidekick helps reduce most of the heavy lifting when booking a meeting. Save some time by using Sidekick and try us free!

Reminders
Sidekick will send reminders prior to the meeting.
Calendar
Sidekick creates a calendar event for you automatically.
Invites
Sidekick also sends out meeting invites to everyone.
"Sidekick AI has been an incredible timesaver for me, and is essential to anyone who books meetings with clients every day. If you're already a Calendly user, I guarantee you'll be switching today."